INFORMATION
Welcome to St Joseph's Pre-school Playgroup
We are a small, friendly, privately run setting based on a Catholic School site in Brighton. We have close links with the school and the majority of our children move on to the school's Reception class. Our Managing Director is an Early Years Professional and she is also a qualified Primary School Teacher. All other regular staff are qualified to at least Level 3 in Early Years or are studying towards a qualification. We cater for a maximum of 20 children aged between 2 and 4 years. We are open term-time only. The main school's website is http://www.st-josephs.brighton-hove.sch.uk
Opening Hours:
WE ARE OPEN FROM 8.15AM TO 3.00PM EVERY DAY TERM TIME ONLY  
We offer the Early Years Free Entitlement which means that from the term after your child turns 3, you will be entitled to a free 15 hours per week. We also offer 30 hours per week free for eligible families – see this factsheet for more details of this scheme:
We offer free funded places for some 2 year olds. See the Family Information Service website for information on eligibility and how to apply:
free childcare for 2 year olds
We have a beautiful, adjacent garden with lovely equipment and a variety of surfaces which offers lots of opportunities for outdoor play. Our latest newsletter for parents/carers can be found below.
Please get in touch if you are interested in a place. Either:
Ring: 01273 911438    or      07757 865 277
email: stjosephs.playgroup@gmail.com 
www.facebook.com/stjosephspreschool
We use an online system called 'Tapestry' for recording children's progress with photographs, observations and assessments. When your child starts with us we will explain how this works.
Here is our Parents' Guide to the Early Years Foundation Stage EYFS_Parents_Guide 
Fees are payable on a weekly, four-weekly or half termly basis in advance. Please see the Fee Structure, Fee Summary and Fees Policy on the 'documents' and 'policies' pages for more details of charges.
Please scroll down to the bottom of the page for Term Dates.
Please scroll down to the bottom of the page for the recent newsletter and term dates for 2018-19.
GDPR: Please note the revised Privacy Notice and Data Protection Policy on the 'policies' page.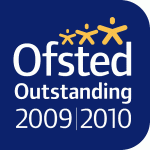 We have produced an information sheet explaining how we follow Fundamental British Values in our setting. Please scroll to the bottom of the page to find it.